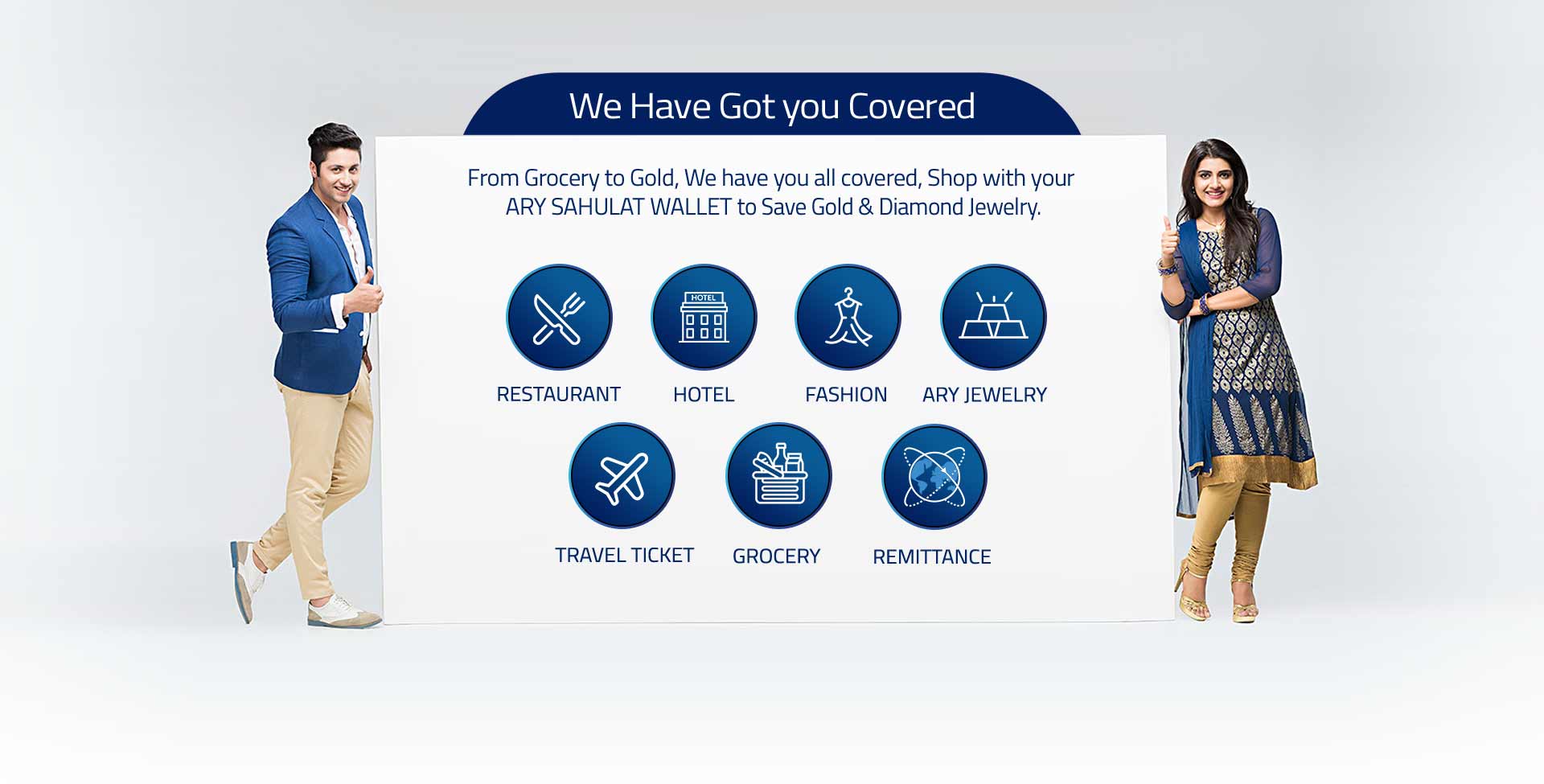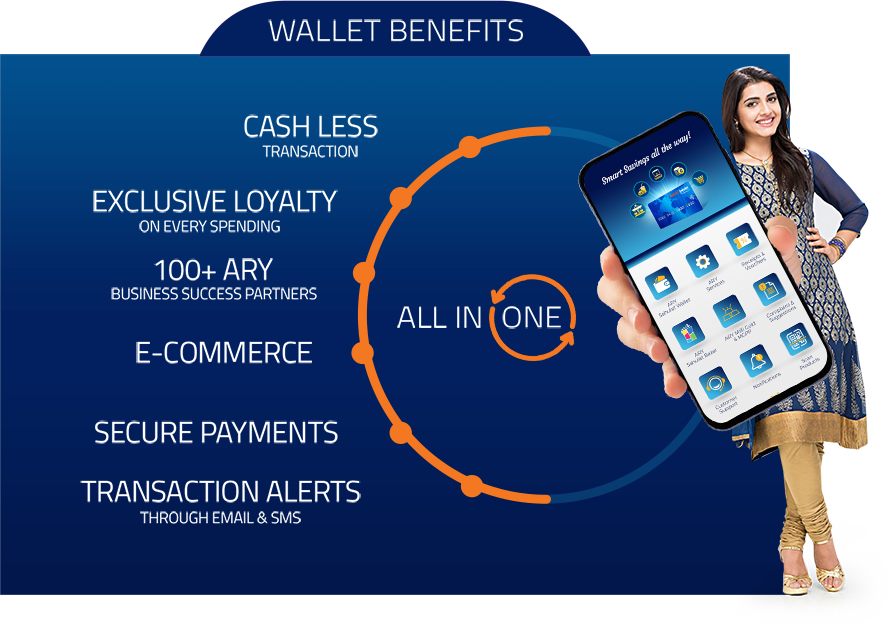 ARY Sahulat Wallet – About Us
ARY Sahulat Wallet add value to the life with Loyalty Offerings Loyalty Offerings on every spending.
ARY Sahulat Wallet offers an array of benefits specifically for the customer's lifestyle to live life to the fullest and to provide Special Deals and Loyalty Benefits on every spending.
ARY House is renowned and reputable global business group established in UAE. The group is enjoying its Quade Line business reputation and trust since more than 70 years, global recognition of purity in gold, a reloadable Loyalty Payment network "SAHULAT", a strong media house ARY Digital Network .
ARY Sahulat Wallet holds ARY SAHULAT is one of its ambition to provide a digital payment solution to consumer and merchant with lucrative loyalty benefits. ARY Sahulat Wallet is a Loyalty Wallet and provides an opportunity to both Business Partners and Customers to work together. Customers can enjoy their shopping with Loyalty Program. They will Save Gold & Diamond Jewelry on every purchase from ARY Sahulat Wallet. Customers can shop from uae.sahulatbazar.com and ARY Sahulat's Business Alliances. Customers will get Gold Jewelry, ARY Milli Gold and Diamond Jewelry In Terms Of ARY Coins on each transaction from their ARY Sahulat Wallet. Business Partners can join hands with ARY Sahulat Wallet to grow with the biggest marketing platforms provided by ARY.